About Us – Local Dudes Marketing
Local Dudes Marketing is a small business marketing company that has a playful persona but a powerhouse approach to digital marketing services. 
What's With The Name

 
Local Dudes Marketing is a business name that provided us an identity and fit the with the character of who we are as people.  No worries, this isn't a dudes only club all are welcomed!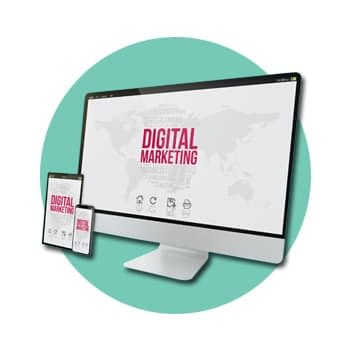 Yes, it's True We're A Laid-Back Bunch
And it's no surprise since we're located in America's finest city of San Diego California. From the endless breweries to taco Tuesdays, beaches, the free-spirited folks who live here – they all have a profound influence on us.  
However, we take our marketing very seriously and in fact when you decide to use our services you will see it packs quite a punch. 
But Don't Go Thinking We're Sloppy
While making time for the beach or sipping more like gulping down a craft cocktail is high on our to-do list, we do take our work seriously. Just because like to have fun doesn't mean and prefer not to take life so seriously doesn't mean we are not up to par with the other digital marketing companies San Diego.
We are small business ourselves and specifically have focused our efforts on helping other small to medium-sized businesses.  We feel small business better align with our core values. 
What's Local Dudes Marketing Game  
We work hard to help small and medium businesses grow and succeed through fresh, effective, relevant marketing, and website design. Because your business deserves its time in the spotlight and its opportunity to flourish. 
Why We Focus On Small Businesses 
We place our focus on working with small to medium-size businesses. You ask why because Local Dudes Marketing is a small business and we understand the daily struggles that you go through. 
At our core, we are people that like the feeling that we get when helping other people. In the marketing world, what could bring a greater sense of pride and accomplishment than aiding in the success of a small business? 
Look, we could target corporate clients and surely make more money. However,  Local Dudes Marketing was created not just to make money but bring a sense of community amongst our clients. We would never get that on the corporate level. 
We Primarily Focus On Digital marketing Services On
Website Design and Development, Search Engine Optimization, PPC Marketing, Email Design & Marketing, Local Marketing, Social Media Marketing, and more…
Owner Dude, Mike Gandy, Has Over 16 Years' Experience In Digital Marketing. 
Heck, he was bossing the industry before it was even called digital marketing. Now, together, we're working hard to grow our business so we can help yours. We don't boast that we're the best in our field; we let our work speak for itself.  We don't see dollar signs when we meet clients; we genuinely connect with them. We don't brag about our awesomeness (OK, sometimes); we take pride in seeing our clients' businesses succeed. 
We Care About Our Clients And Get Excited When They See Results.
After all, we're a small business too. We know that the struggle is real when it comes to establishing yourself in a crowded marketplace and climbing your way to the top. Seeing clients succeed as a result of a collab gives us a major sense of accomplishment. 
So Yeah. We May Be Chill, But We Got The Skill When It Comes To Marketing. 
We take your challenges, needs, goals, brand, and business seriously to deliver powerful results that get you noticed and bring you success. 
Ready to make an impact with a compelling, dynamic digital marketing strategy? Then get in touch! You'll find us at our desks, not at the beach, we promise.