San Diego Email Marketing Services
Creative email designs that engage subscribers, increase sales and strengthen your brand's image.
Small Business Email Marketing
Checkout What This San Diego Email Marketing Services Company Can Do for You!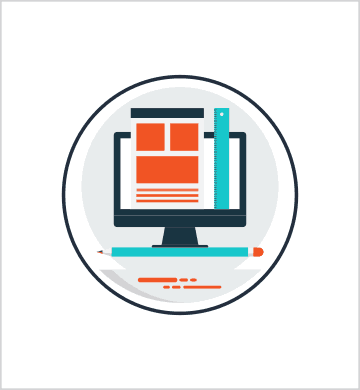 We can custom design and code a great promotional email or use an approved template to save time and cost.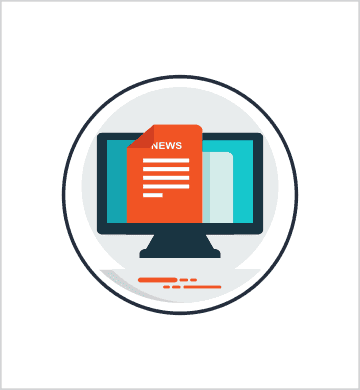 Keep your brand fresh within your client's mind and help drive traffic with a well designed and scripted newsletter .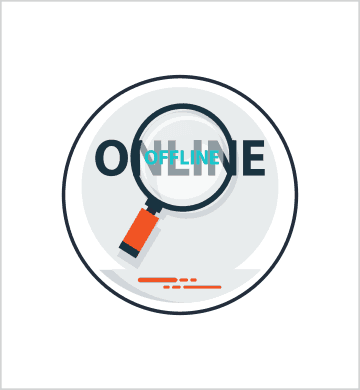 Target the clients and push the products and services you want through the use of a well-designed email marketing campaign.
RESULTS DRIVEN EMAIL MARKETING COMPANY
Let's come up with an email strategy that works for your business!
Your San Diego Email Marketing Experts
Are you looking for a way to reach your local audience or expand your business to the national level? We are your San Diego email marketing experts. Are you ready for a cost-effective way to increase brand awareness, create strong customer relationships, and boost sales.
Why Is Email Marketing Right For Small Businesses
One key advantage to email marketing for small businesses is its low cost. Reaching out target audience via emails is much cheaper than through other marketing avenues. Also, your message finds potential clients in a matter of seconds (as opposed to other marketing methods that take longer to develop).
Along with that, your business can get a full analysis of your marketing campaign. Information on which emails were received and read, which clients actually followed the link to the company's website, etc. is available at your fingertips.
At the same time, like any other marketing tool, you can use email promotion to solve a variety of tasks, from enhancing brand loyalty and attracting potential customers to retaining the existing client base.
Emails are effective in attracting clients. When it comes to converting subscribers into customers, email marketing is the undisputed leader compared to other forms of promotion.

Low-cost solution. The significant benefit of email marketing is the lower cost, especially in contrast to other traditional promotion channels.

Successful email campaigns make use of opt-in lists that you have created by yourself. You send emails to your subscribers, i.e., the target audience that already has an interest in your brand. This type of email marketing provides higher conversion rates.
Customization and segmentation capabilities. You have the opportunity to split your target audience into segments and then send information relevant to each section individually. For example, people living in a particular city will be able to receive information that is relevant to their location.

You can incorporate a call to action. An email newsletter is ideal for impulse sales. It allows users to purchase goods in a couple of clicks. With an engaging CTA, you can achieve outstanding results in comparison with other channels of promotion.

A breeze to get started. Small business email marketing does not require profound technical knowledge. You can single-handedly create a campaign using a commanding template, a couple of videos, pictures, etc.

Easy to monitor. E-mail services can show detailed statistics regarding your campaign, including open and click rates, conversion, etc. You can quickly navigate and modify your approach as needed.

Mobile devices allow users to check their e-mails more often. Smartphones and accessible mobile Internet increase the audience that uses mobile devices to check email and continuously surf the Internet.

Applicable to any field. E-mail marketing can be used in various areas and for a diverse range of products and or services.

You're able to get feedback. Emailing is a great way to collect customer feedback. By asking questions and engaging readers in communication, you can get valuable information about your product.
Our Email Marketing Services:
Our email marketing company takes pride in highly professional services designed specifically for small businesses. You can count on us to create custom newsletter templates to reflect specific of your brand and professionally convey your message. We can also customize pre-built templates according to your needs if you seek the optimal balance between cost and time involved.
Not only will we help you design emails but also fill them with valuable and enticing content. Thanks to our newsletter curation services, you will be able to generate and keep interest to your brand, build loyalty, educate and entertain your subscribers, and encourage them to purchase from. You can achieve these objectives thanks to meaningful and engaging emails.
Reduce Email Bounce Rate
Although you should build an opt in email subscriber list on your own, we can help maintain its relevance and worth. At times, people who have signed up for your newsletter are not completely honest. They may provide a fake email, create email accounts with spam traps, role accounts, or just make a typo. These emails are useless because there are no real leads behind them. A good way to reduce email bounce rate is to run it through some online software programs that send test messages to check the validity of the email account.
That's why it is essential to sift out such emails before you submit your list to a chosen email provider. Our San Diego email marketing services company will help run your opt-in lists through software to check for fake and no longer valid emails. Due to this approach, you'll be able to optimize your budget and make your campaigns more successful.
Opt In Email Marketing (AKA Permission Based)
For those of you who don't know an opt-in email marketing list is a permission-based that the person willing subscribes to receive emails from your company. This is typically done through a newsletter sign-up form, contact forms, or when they purchase an item or service from your company. There are other ways to create an opt-in subscriber list but you get the point.
You ask if there are other types of email marketing and lists creation and the answer is cold emailing or using bought lists. At Local Dudes we have elected not to focus or services around this. We have chosen to focus our expertise around properly building in a subscriber-based email list and using those contacts to target your email campaigns
Why do we only focus on opt-in email marketing services, the answer is simple results? We are a results-driven marketing company. Well-designed email marketing campaigns targeting users from your subscriber lists have shown lower bounce rate, better engagement and conversion rates. To us, its simple permission-based email marketing provides better results.
Full Service Email Marketing Campaigns
If you require a full package email service, we will gladly manage email lists for you. Our marketing experts will help create and incorporate welcoming opt-in forms on your digital platforms, suggest the most beneficial frequency for mailing, clean your lists from worthless emails, help re-engage old subscribers, analyze results, and do whatever it takes to ensure the success of your campaigns.
Looking for extra services? Just give us a call, and we will provide a personalized offer for your business. We are not going to try to force fit a square peg into a round hole. Our goal is to sit down with you and come up with an email strategy that actually going work and benefit your business. So don't hesitate to see what this San Diego email marketing company can do for you.
The Science Behind Email Marketing:
An inbox of a regular person is always full of marketing messages. More than 144 billion emails are sent daily. How to set your message apart from the masses of others? This is what the science of email marketing is all about.
To ensure your email marketing campaign is doing nicely, you need to know what type of newsletters to use, when to dispatch them, to whom, and what information they should carry.
Email marketing is a powerful tool to create brand awareness, and your goal is to make the most of it. Branded design, color scheme, logo, and even content of your emails contribute to recognition, awareness, and loyalty to your brand. The most beneficial newsletter is the one that a subscriber is eager to open and read, and this is what you need Local Dudes for.
We have been doing email marketing for years and gained a firm grasp on what works and what doesn't. When it comes to successful campaigns, there are not things you can miss or ignore. For example, did you know that subject lines affect whether subscribers open your newsletter or not? While medium-length lines fall into the so-called dead zone, headers longer than 70 characters have the highest CTR. At the same time, subject lines of 49 characters or fewer show high conversion rates.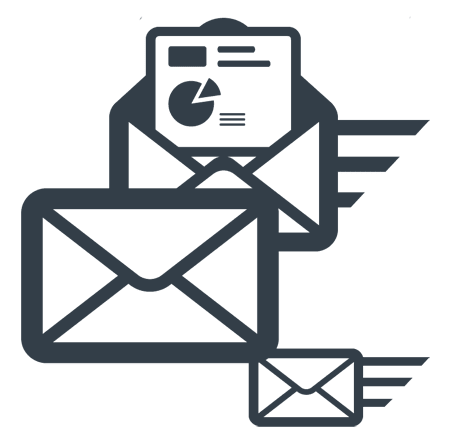 There are many nuances you should keep in mind to make sure your campaigns go strong. Email marketing is flexible, meaning there is always a room for experiments. We are keen on finding what performs best for your company and introducing these practices into your newsletters. With Local Dudes, your branded emails will reach the right people, at the best time, and strike the right note.
Creating An Email Marketing Strategy:
It is impossible to succeed in small business email marketing if you do not have a well thought out strategy. You'll be fine if you just want to share blog updates with your subscribers. However, if you hope to increase your profit, then you need to determine your goals and the ways you plan to achieve them.
You should have a clear idea of what you want to accomplish by messaging your subscribers. Do you want to target specific past clients or wish to send a branding piece out to the whole opt-in list? The way you attack your efforts and the results you envision will differ depending on your answer.
The good thing about email marketing is that you can break your subscription base into categories and present a piece of information relevant specifically for the selected segment. For instance, if you notice that interest of specific users is fading, you can attempt to re-engage them with an exclusive offer. On the other hand, if you think that your marketing message will be valuable for all subscribers, you can target the whole mailing list.
Emails to be sent out to the entire subscriber base should be designed differently than newsletters for particular segments. Your objectives are critical because they allow Local Dues to construct a spot-on email marketing plan. If needed, we will work with your company to create email a marketing strategy as well as elaborate on specific steps required to carry it out.
Building Email Subscribers Lists
The most effective e-mail list is the one that you've built yourself. There are several ways to get the desired email from your customers. For instance, you can create a subscription form on your website or page on social media platforms. Another option is to ask customers to register when they make a purchase through your e-commerce store. It is a great idea to let your subscribers share your content with their friends via an email.
On top of online methods to get your hands on buyers' emails you can also make use of offline ones. For instance, frequent buyers cards, comment cards, and surveys can become an excellent source of email addresses in addition to gaining valuable information about your business. To stimulate the audience to subscribe for your newsletter, you can offer them incentives or an exclusive deal.
We do not work with bought lists because they can cause you reputational damage and negate all your marketing efforts. People on such lists did not consent to receive your newsletter. Moreover, email service providers create so-called "honeypot" to eradicate spammers. If an email you sent to someone from a bought list gets into the honeypot, email providers will consider your newsletters as spam. The bottom line, it might be tempting to use purchased lists built by somebody else, but it's more trouble than it's worth. I'm not saying you can't have success with cold emailing or bought lists its just not our focus or expertise This is why have chosen to only offer our services for opt in email marketing lists. If you don't have a subscriber based list, we can definitely build your business build one.
Email Providers We Use
MailChimp is by far one of the most popular email marketing services. It is a breeze to use and affordable solution featuring a plethora of appealing ready-made templates. You can quickly customize pre-installed designs by uploading your images and adding text.
If you want to create a new email design template from scratch, the software comes with a convenient editor. All you have to do to add the basic blocks is just drag them into the workspace. MailChimp features an option to segment your database before sending an email. You can integrate the provider with other services through the API.
Constant Contact is another excellent solution for managing your email advertising campaign. It offers access to vast tools and features: high-quality modern templates, outstanding usability, and can handle an extensive list of subscribers, etc. A 30-day free trial is in place as well.
There are myriads of other options. MailerLite, MassDelivery, StreamSend, Campaign Monitor, Benchmark, Active Campaign, Sendinblue, Elastic Email, Zoho, and many other providers will gladly help with your small business email marketing efforts.
Why Use An Email Provider?
With a professional email service, you are capable of creating attractive emails, managing contacts, segmenting users into groups, and tracking the efficiency of your email campaigns. Also, email providers can synchronize with other services (for example, CRM), adapt templates to mobile phone screens, offer detailed statistics about subscribers' interactions with your emails, as well as allow automating responses.
What is more important, an excellent email service ensures that your emails do not get stuck in the spam folder. There is even IP address protection in place to make sure you won't be blocked if a subscriber accidentally reports you as a spammer.
Costs Involved
We offer affordable pricing to cater to your small businesses needs. A fully custom template created only for your company will cost only $65 per hour. If you are looking for a more budget-friendly solution, we can help you find a pre-built template and customize it to fit your requirements. The price of such work will include the cost of a template plus a customization fee.
Here, at Local Dudes, we take pride in our all-around email marketing services for small businesses. We provide list curation at an extra charge if you would like us to create or integrate opt-in forms on your website. Our team will also help you set up lists on an email provider and create email subject lines at an additional cost.
Please keep in mind that our price doesn't include the cost of subscription for an email provider. We recommend MailChimp and Constant Contact because these two companies offer professional services. As a subscriber, you will have full control over your account. Thus, you can monitor how your campaigns are going and keep track of all the metrics.
What Type Of Return Can You Expect?
Email marketing has one of the most cost-effective strategies compared with other promotional channels. The ROI depends on the industry you operate in, your competitor's activities and even the season of the year can play a factor in the success of an email marketing campaign. We can't provide actual figures. However, a study conducted in 2017 shows that on average, every dollar spent on email marketing can give a tenfold return.
For Greater Exposure Combine Your Marketing Efforts
Email marketing is great at reaching your audience and excels at keeping your brand fresh amongst your current clients. However, your marketing can gain a giant boost if you combine your email marketing efforts with the likes of our PPC management or search engine optimization services. PPC and SEO will give you a broader reach and is a different way for potential customers to come across your brand and services. We offer packaged deals so if you are interested in combing your marketing let us know and we will provide you with a free no-obligation quote.
Let Us Handle Your Email Marketing Needs.
We are a skilled team of San Diego based experts dedicated to serving your needs. We understand small businesses meet many challenges along their way to success. Our personalized digital marketing services are here to make your life easier and let you concentrate on other aspects of your business. Local Dudes' mission is to provide efficient top-notch small business email marketing solutions to boost your revenue with little effort.