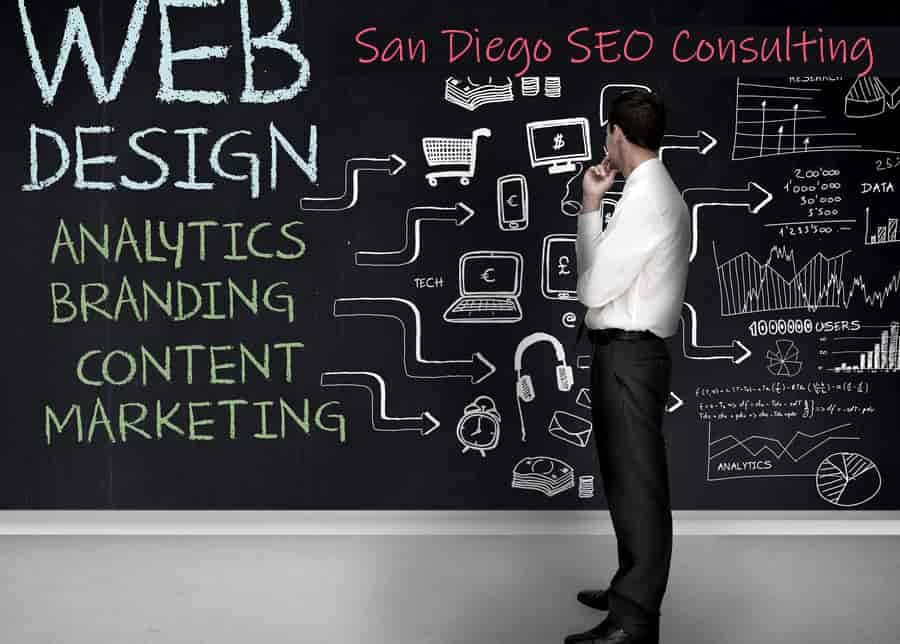 Do you happen to be the type of person who likes to do the work yourself? Maybe your business is looking to move their search engine marketing campaigns in-house. Look no further Local Dudes SEO consulting services are what your business needs.
With our San Diego SEO consulting services, you can peek over the shoulder and learn about search engine optimization from an expert. I would like to introduce myself my name is Mike, the owner of Local Dudes Marketing. I will be the person who will instruct you if you hire me as your San Diego SEO consultant.
What You Get with Local Dudes SEO Consulting Services
You get a qualified SEO expert who has ranked many websites on a local and national level. I have a lot of knowledge on the subject and have been doing search engine optimization for over 16 years. I'm not particularly eager to use the terms expert or guru. What you will get with me is an experienced and highly skilled SEO specialist.
I'm willing to bet you found this San Diego SEO consulting web page through the search engine marketing that I have done for this site. Look if I can rank my website in this highly competitive industry, I am sure I can teach you how to rank yours.
When it comes to search engine optimization, I have pretty much seen and heard it all from all the fads, trends, and false promises. What you will get if you hire me as your SEO consultant is a hard-working individual ready to share his knowledge and expertise on the subject matter.
Your Time is Precious
I understand your time is precious. Therefore, I try to be as straightforward and direct as possible when consulting. I withhold the fluff that other SEO consultants might present. Time is money, and this is why it's best to get as much information as possible packed into one sitting.
If you don't understand a topic that we are talking about, I will cover it again. The point of all this is for you to learn. What I meant about fluff as stated earlier is that I don't cover topics in my consulting sessions that aren't going to be beneficial to your business.
Being a small business is a tough task, and I understand as a business owner that you have to wear many hats. This is why I try my best to utilize the time we have to cover what's most helpful to you.
Topics Covered During Our SEO Consulting Session
We will cover essential topics from onsite SEO issues, to link building, content, and website speed optimization.
Onsite Technical SEO: This is the foundation of any good SEO marketing campaign. I will show you how to perform a site audit to find any errors that could be holding your site back from ranking better.
Backlinks: We will go over what backlinks are and their role in ranking your site on search engines such as Google and Bing.
Website Content: The content on your website plays a massive role in the success of your search engine optimization campaigns. If you think about content, describe the topics to the search engines about your site and individual webpages.
Website Speed Optimization: This topic relates to onsite SEO, but over the past couple of years has become more important for higher rankings and conversions. We will discuss ways to speed up the loading of your website.
We will cover lots of material, but I want you to understand the foundation of search engine optimization is based on these four topics.
In-House San Diego SEO Consultant
Local Dudes Marketing offers in-office consultant training sessions where I travel to your location and teach you or your marketing team how to do search engine optimization. The material we cover is the same techniques that my company uses to rank our client's websites.
You will get to peek over my shoulder and see the tools that my company uses to help us with SEO marketing. Each session will last about one hour in length. There will be times that I will provide you with homework outside of our meetings. Since we are only together for a limited amount of time, it is essential to continue your education through online research and practice.
Questions and Answers SEO Consulting Services
If you feel like you already have a solid understanding of search engine optimization, you probably won't need the hands-on approach. I believe a questions and answers session will be best to fulfill these needs. You can ask any questions that you might have on the subject. I will do my best to answer the questions in a way that hopefully, you understand.
If you chose the questions and answers SEO consulting service, it's often best to send me a list of your questions ahead of time. That way, I have an understanding of what you want. With a better understanding, I will be able to move through the questions faster and provide you with more answers within the allotted timeframe.
This service is generally done via Skype, Zoom, or the phone. Whatever method you prefer is fine with me. I must state this is not in-house consulting, so if you need me, your local San Diego SEO consultant, to travel to your business, this is not the service for that.
Local Dudes Marketing SEO Consulting Products
Now that you know a bit about my San Diego SEO consulting services. To receive more information, you can fill out the no-obligation request a quote box above. Also provided below is the product pricing for the two SEO consulting services that Local Dudes Marketing offers. Thanks for your time and hope to hear from you soon.