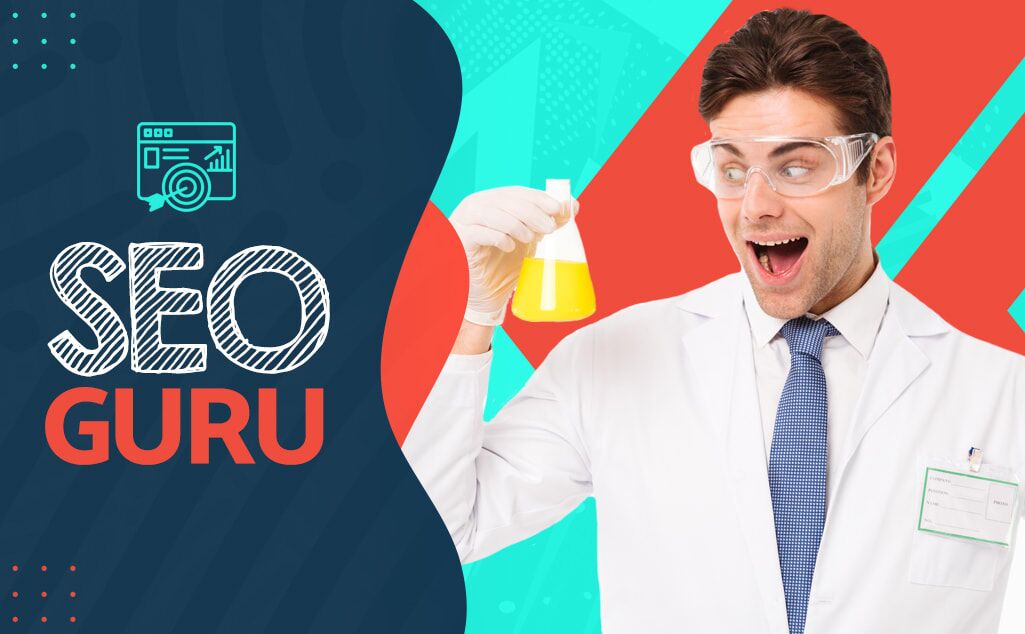 Hi, my name is Mike and I am the owner of Local Dudes Marketing. I want to give brief bio on myself explaining why I am qualified to write content on the subject of being an SEO expert. I have been involved in search engine marketing for around 20 years. I have seen lots of fads and false theories come and go. With my years of experience, I have gained first hand knowledge of what it takes to rank web pages on Google.
First let me state if you are looking for content on how to become an SEO expert, this blog post is not for you. This article focuses on the role of an SEO specialist and how important they are to the digital marketing industry. With that being said, please read on.
SEO Expert in San Diego CA
I will go over later in the article why I mention the city of San Diego CA, but for now let's focus on what an SEO expert, specialist or guru is and its role in helping business increase traffic, brand exposure, leads and sells all from search volume.
The SEO Expert is a professional who understands the mechanics of search engine optimization. They are able to optimize web pages for search engines, which in turn will generate more traffic to the site.
SEO Experts are sought after by companies that want to increase their website's visibility in organic search engine results. They can also be found at digital marketing agencies, where they work on behalf of clients to increase their visibility and ranking in organic search engine results.
What is Search Engine Optimization?
Search engine optimization (SEO) is a process of affecting the visibility of a website or a web page in a search engine's "organic" or un-paid ("natural") search results. In general, the earlier (or higher ranked on the search results page), and more frequently a site appears in the search results list, the more visitors it will receive from the search engine's users.
Search engine optimization (SEO) is a process of affecting the visibility of a website or a web page in a search engine's "organic" or un-paid ("natural") search results. In general, the earlier (or higher ranked on the search results page), and more frequently a site appears in the search results list, the more visitors it will receive from the search engine's users.
Simply put, the goal of an SEO expert is to improve search rankings on the major search engines, whether that being on the local or national level.
San Diego Local SEO Experts

Local SEO has become an important part of marketing for small businesses. A local SEO specialist can help you rank higher on Google Maps, Google Search, and other search engines.
A local SEO is a strategy helps businesses rank higher in GEO targeted cities in search engines like Google, Yahoo!, and Bing. Local SEO is one of the most important aspects of any business's digital marketing plan. Local SEO specialists work with web design companies to optimize their website for the best possible ranking on search engine results pages (SERPs).
Local SEO Specialist in San Diego
The internet has made it much easier for local businesses to compete with larger companies. The local SEO expert in San Diego CA helps small businesses by optimizing their website and making sure that they are showing up on the first page of Google.
The San Diego SEO expert will help you rank higher on search engine results pages (SERPs). They will also help you get more traffic to your site, generate more leads, and increase your conversion rates.
Why The City of San Diego CA?
We'll Local Dudes Marketing is located in this beautiful city and want to help other nearby businesses grow. We full heartily believe when you succeed, we succeed. As an SEO expert in San Diego, CA, you can rely on us to boost your local rankings within this city.
Our San Diego SEO Expert Services
Here are Local Dudes Marketing, we offer multiple SEO services, from GMB optimization to local and National SEO. One of our experts will go over the best options for you and your business needs. We don't believe in offering services unless we truly feel that this will help your business grow. After all, when you succeed, we succeed.
Small Business SEO Experts
Now, you may have questions about why your small businesses may need an SEO specialist? Why should you incorporate search engine optimization into your marketing strategy?
Well, there are 4 major benefits to this marketing channel that attract marketers from all over the world.
Traffic from your SEO efforts is free.
The traffic is highly relevant to your products and services.
Your traffic will be consistent once you rank high.
You have the opportunity to reach massive audiences, you wouldn't have access to otherwise.
When I say traffic is free, mean you are not paying per an ad click or trying to convince people to click on your ad listing. You are listed in the organic searches, making your SERP listing highly relevant to incoming searches for your product and services. Let's be real: getting traffic onto your website or store front location can be difficult for small businesses. Why not save yourself the headache and hire someone that has years of experience in driving relevant traffic through search engine optimization?
How to Choose the Right Specialist
We'll I could try to pretend there are no other competent San Diego SEO experts, but that would be a lie. I'm very transparent and take a straight approach with all my clients and will do the same with you. As we know, most people buy services based on price, reputation, and how comfortable they feel with the person they are ordering from. The digital marketing industry is no different.
I am a firm believer of proof is in the pudding. The best way for me to show proof about my skills other than the reviews that I have is my search rankings for Local Dudes Marketing. The reason I bring up my own rankings is that I am in industry littered with search engine optimization gurus and big digital marketing agencies. I have been able to outrank these companies on a very limited budget for keywords such as San Diego search engine optimization, local SEO marketing company, and more. If I can rank my website in this competitive industry, I am certain I can find a way to rank yours as well.
Efficiency Matters
You may wonder how I offer affordable prices for small businesses with great results. The answer is simple: by being efficient at what I do. My years of experience have given me a great understanding of how search engines work and what they are looking for.
Strategy also plays a role in this as well. I don't try to target keywords that your site really doesn't have the authority or power to rank for. I look at keywords that provide traffic that your website can rank for in theory more quickly. In the industry, we call this going after the easy wins. Once we have tackled the less competitive keywords, we can go after the larger search volume and more competitive keyword phrases.
Why SEO Works?
I say this because you're not trying to sell something through ads or and sending emails. In-fact the people that visit your site are truly interested in your product or service and took the time to perform a web search on the subject. Search engine optimization truly provides the most relevant traffic you will receive when it comes to online marketing.
Ready To Hire a San Diego SEO Expert
To see if your website is a good fit for SEO marketing, contact one of our experts today via the contact form or phone. You are just one click or call away from increased traffic and sells. To learn more about our services visit our SEO consulting web page.