Make Your Website Standout 
San Diego Web Design And Web Development Services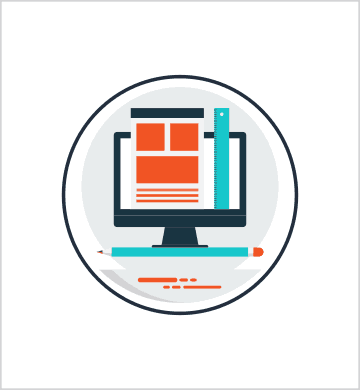 You deserve an eye-catching and professionally designed website. Let us custom-build it for your business.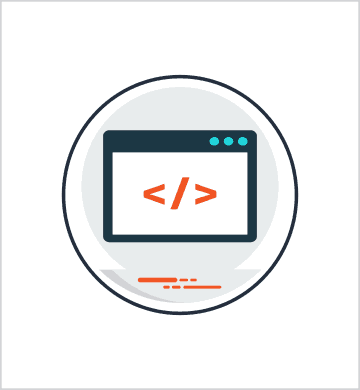 No more bulky and buggy code! Your site will load fast and work faultlessly thanks to clean and optimized code.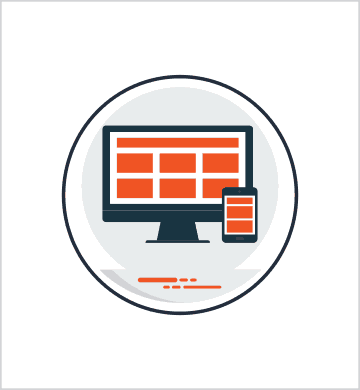 We'll optimize your template to adjust to any device and screen size. Your website will look grand for every user.
Your Local San Diego Web Design Firm
Today, I can't imagine any business without its own digital platform. Modern, attractive, and optimized websites are one of the primary elements of the online marketing strategy. If you are looking for a web design San Diego company to build and handle your site, Local Dudes Marketing is here to help. A website is a storefront of your business, so entrust it to professionals!
We are not only web design experts but internet marketing specialist as well. When you order your website design through Local Dudes Marketing, you will get a classy, highly functional site optimized for online marketing.
Get A Great Looking Website From This San Diego Web Design Company 
Look, we not only have the capabilities to build you a great-looking website design, this San Diego web design firm can help aid in your company growth. Unlike most design companies or web designers, we have the expertise to market your business. With Local Dudes Marketing you will get a website that looks great but you will get a site that attracts visitor and optimized to take advantage of online marketing opportunities such as SEO.
Having a great-looking site, no pun intended, is great, but that is only the starting point. You need to bring relevant eyes to your web pages and this is where we come in handy. We design all of our sites to be attractive, but will also help convert your traffic into leads and sales.  With our marketing knowledge you can rest assure we will find the most appropriate digital marketing channels for your business type and aid in your company growth. So, let us take your website from blah to wow. 
Website Design Strategy
Local Dudes Marketing experts understand how important a website is to stay ahead of the competition. It is especially critical for small businesses that often lack the financial resources to invest in pricey ways of promotion. In this regard, a successful website backed by SEO can generate more attention to your brand and its products than other types of digital marketing for the same price. However, what is an effective website? One that a business owner likes? Not exactly. A modern online platform should be:
Aesthetically pleasing
Optimized for user needs and search engine requirements
Optimized for mobile devices
Aesthetic web design implies that your site is easy to navigate, features an eye-catching theme and rich content. An intuitive interface and a pleasing appearance encourage visitors to stay longer and learn what you products and services that you offer. Thus, it results in better conversion.
It closely relates user optimization to aesthetics, but is much more than that. Your website should tell potential clients about the value of your brand or products and what benefits they will get from purchasing from you. If buyers find your site useful and interesting, their behavior gives the search engines a signal that it is worthy of being displayed on top of the search result page.
Along with that, your website must meet the specific requirements of search engines. Google and its counterparts should understand what your site is about. To help them out, your task is to develop a semantic core and embed keywords into the content.
Not only that, but a website ought to be mobile-friendly, i.e. have a responsive design. It means that it will automatically adjust to the screen size of any device people might use. With a responsive design, your online store or corporate site will look attractive no matter the device it's viewed on. It is especially critical since more and more people prefer mobile devices to browse the Internet and make purchases.
Our professionals will talk with you to fully get an understanding and feel for the type of design you are looking for and how you want the website to function. Based on the information we receive from you, we will create a website design to meet all your requirements while optimizing it for both users and search engines.
Our Website Design Capabilities
Here, at Local Dudes web design firm, we are delighted to offer our fully custom website solutions. We will create a unique layout for the homepage, landing, product pages, as well as any page you require from scratch, and then code it accordingly. With our custom-coded web design services, you'll benefit from one of a kind site that considers the specifics of your business, your own aesthetics, and particular needs.
If you require a cost and money saving solution, we can create your website based on a pre-built template. We'll help you choose a theme that is as close as possible to your vision and then we fine-tune it to fit your desired needs. 
Our team of experienced web designers is capable of creating HTML websites and building your platform based on popular website content management systems (also known as CMS). We work with such as CMS as WordPress for corporate sites and Magento or Shopify if you need an e-commerce online store.
User Experience (UX Design)
We strive to ensure that all the designs we created are clean, appealing, intuitive, and induce a potential client to make a purchase. Regardless of which template you, as a small business owner, are inclined to, we will help improve customer experience and loyalty via the ease of use and satisfaction that visitors get from interacting with your website.
We meticulously work through every design element, be it a font, button, or navigation, to make sure they are easy to notice, user-friendly, and able to draw people's attention to things that matter. Through usability and an aesthetically pleasing interface, we will help your visitors find information and products faster and minimize the number of steps to make a purchase. In such a way, our UX design will contribute to turning your visitors into customers.
Web Development
Before we launch your website, we will make sure it has a clean code and its all multimedia elements are optimized. Our team will necessarily test your template for bugs and errors to eliminate them even before the website comes to life. To further enhance your website's capabilities, we will also optimize it for faster loading speed. If your platform doesn't make visitors wait till it is loaded, not only will it boost user experience but also result in better ranking in the search engines.
As a separate service, we can install SSL for better site security. SSL (Secure Sockets Layer) is a cryptographic protocol that provides secure data transfer on the Internet. The SSL protocol is a must when you need to ensure the information that a user sends to your site is safeguarded.