San Diego Web Design Firm
The foundation for your digital presence starts with your website design. Let this web design company create a professional looking, highly functional website for you.

San Diego Web Design Services
Increase Your Online Brand Presence With A Professionally Designed Website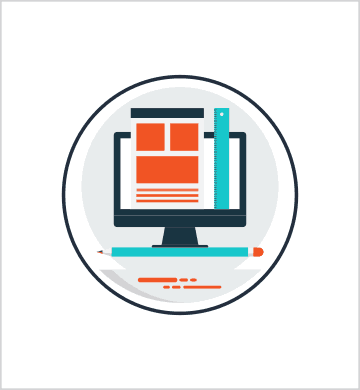 You deserve an eye-catching and professionally designed website. Let us custom-build it for your business.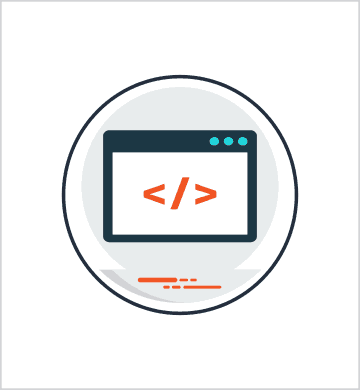 No more bulky and buggy code! Your site will load fast and work faultlessly thanks to clean and optimized code.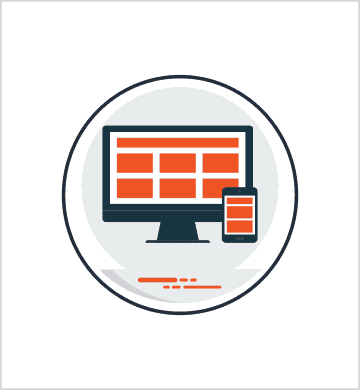 We'll optimize your template to adjust to any device and screen size. Your website will look grand for every user.
San Diego Web Design Agency
Let's work together to set your website design apart from the competition. Our highly skilled web designers are ready for any challenge you throw our way.
Your Local San Diego Web Design Firm
In this modern era, an online presence is a necessity for a successful business. To stay ahead of the game with your business, you need a web-design that lures consumers. Beautiful and bug-free web-design aids your business to bring more customers and hence more leads & sales. Your website is often the first contact people have with your company, so why not leave a good impression online?
To stand out from the crowd, you need a unique web design catered to your company's needs. We here at Local Dudes Marketing in San Diego can provide you with such a web design that looks great but also helps you outrank your competitors. Great designs should attract and entice people to make purchases.
Working with San Diego Web Design Firm provides you with a task force of experienced and passionate web designers. We work as part of your business. We understand our client's requirements and deliver something as unique as their business.
Full-Service Website Design Solutions from Creative Web Designers
Whether you are looking for online static web design, dynamic website design, responsive site design, redesigning a web site, or custom-made web site design; we can serve you in the best possible way. You will be happy to know that we are a full-service digital marketing agency that comprises highly professional and creative designers, developers, and marketers. They work together and put their best expertise and capabilities to ensure high-end and aesthetically functional web solutions. A website is a critical marketing asset for business and if it is not generating profitable business then it's time to create a high-class professional custom business web design online. Get the best price quote right now and get the full-service web design company services to deliver positive results.
The Best San Diego Web Design Company
Local Dudes Marketing is a top San Diego web design agency. We create fully customized, mobile, responsive, secure websites designed to not only look great but load fast. Our designs are functional, clean coded, user friendly, and catered towards your specific business needs.
Our San Diego company develops websites that complement your brand and your needs. Therefore, we specialize in the following websites: HTML, WordPress, Shopify, and other eCommerce platforms. If you want a website on a content management system not mentioned let us know and we will see what we can do for you.
Professional Website Builder San Diego CA
Local Dudes Marketing has some of the top website builders in San Diego CA. We have expertise talents in web design, web development, and SEO services. Our goal is to provide every company a high-quality site that ensures your presence over the internet perfectly. It is a critical tool for online scucess.
The site design should not only be stunning visual work. You need to hire an experienced SAN Diego web design agency that designs websites based on deep research and creative problem-solving. We deliver websites that not only appealing but also help you to achieve definable business objectives such as instant rise in leads, sales, and subscribers. We get to start with your service, product, or brilliant business idea, and then our team of website designers work together and strive hard to build a business website that focuses on achieving specific goals using our extensive and proven knowledge of good web design.
Due to the excellence in web design, we have become the first choice for small businesses enterprise. Our designers and developers gained a reputation for professionalism and excellence. Local Sand Diego web designers are fully versed in mobile-wise design, user interface, graphic design. Get the custom web solutions from for great results. Now it is time to differentiate your business with a custom, interactive web design. You do this easily with our top-notch web design services.
Why Choose Us For A Custom Website That Reflects Your Brand Image
For your digital success, you can trust this San Diego small business marketing company. Get everything that is necessary to build a custom website that reflects your brand. It is the right time to take the right decision and maximize your conversion opportunities with our top-rated web design agency. Check out some of the top reasons and learn why you need our best website design services.
1. Mobile-Friendly, Responsive Web Design
Our website designers are committed to creating a mobile-friendly and responsive web design for every customer. We ensure your website looks great and perfectly fits every screen size. Target your customers' attention and entices them to explore the all pages of your products or services. You can do this with our expert web design services.
2. Full-Services Digital Marketing Agency
A full-service digital marketing agency in San Diego provides a one-stop-shop solution for website design, development, and digital marketing services for your small business. We are quite confident that a complete suite of our web marketing services will take your brand to the next highest level. Today is the right time to make the most of online marketing and maximize your growth and ultimately return. You can do this with our trusted full services digital marketing packages easily.
3.

Result-Oriented Approach
Today the internet has become a goldmine of opportunities. Every kind of business can leverage its power to your competitive edge. Ensure your strong digital presence and target your potential customers with a result-oriented San Diego small business marketing company. From website design to development and development to search engine optimization, we've covered everything!
4.

Direct Communication With Expert Web Designers
At Our web design agency, you can contact our experienced and creative website designers anytime. Our experts will schedule regular meetings and consultations to discuss in detail your website project requirements. These include the web design strategy, project budget and scope of work, and timeline. As a customer-centered website design agency, we want you to be involved during every phase of the project. Trust us we will manage all your website design needs with utmost care and dedication.
We Optimize Your Site Content For SEO Marketing
If you already have a website, we can redesign it to boost your online presence. This San Diego web design services can also use a template and customize it to better suit your business needs. It all depends on your budget and stipulations.
As our business name suggests, Local Dudes Marketing is a top-notch digital marketing company that provides web design services. Why does this matter to you? We'll take the time to ensure all of our websites are SEO-Optimized. This will ensure your website is found more easily on the major search engines such as Google and Bing.
Web Designs For An Ever-Growing Competitive Digital World
Having an outdated or poorly designed website is equal to no online presence at all, 66% of your customers look at the design of the website before looking at any of the content. A website often provides the first impression of your company. A well-designed website will create trustworthiness and reliability. So why not create a great first impression? Our experience and qualified professionals work hard to deliver impactful web design that stand the test of time. All of our developed websites have the following characteristics:
Great Looking Design

Clean Code

User-Friendly

Mobile Ready

Finest UX/UI

SEO friendly

User-Tested

Seamless Navigation

Secure
Customized Web-Design For Your Business Branding
A web site design can be an expensive investment for your company, and we are fully aware of this. This San Diego web design specializes in helping small businesses reach their website and marketing goals. Our prices reflect this, and I am sure you will find our prices to be very competitive.
Even though we are economically priced doesn't mean we cut corners. We are a smaller agency with less overhead and pass those savings over to you. With any work we do, we strive to ensure that all the websites we create are of the highest quality. Our goal is to make you happy and provide you with a quality product that will make your business stand out and help it grow. You will be hard-pressed to find these traits in another San Diego web design firm.
We Seek Growth For Our Customers
We meticulously work through every design element, be it a font, button, or navigation; and make sure they are easy to notice, user-friendly, and able to draw your customer's attention to things that matter. Through usability and an aesthetically pleasing interface, we will help your visitors find information and products faster and minimize the number of steps to make a purchase. In such a way, our UX Design will contribute to turning your visitors into customers.
Custom-built clean designs prove that this San Diego Web Design Agency believes in delivering the best services. Our designers work hard and very serious about providing your brand with a great-looking website. The goal is to provide maximum satisfaction to all of our customers, and we measure our growth in your success.
We are not a yes service provider; our website designers understand what it needs for an impressive site and create within these guidelines. We will work with you as a part of your business and suggest highly functional yet affordable methods that are aesthetically pleasing and provide a strong online presence.