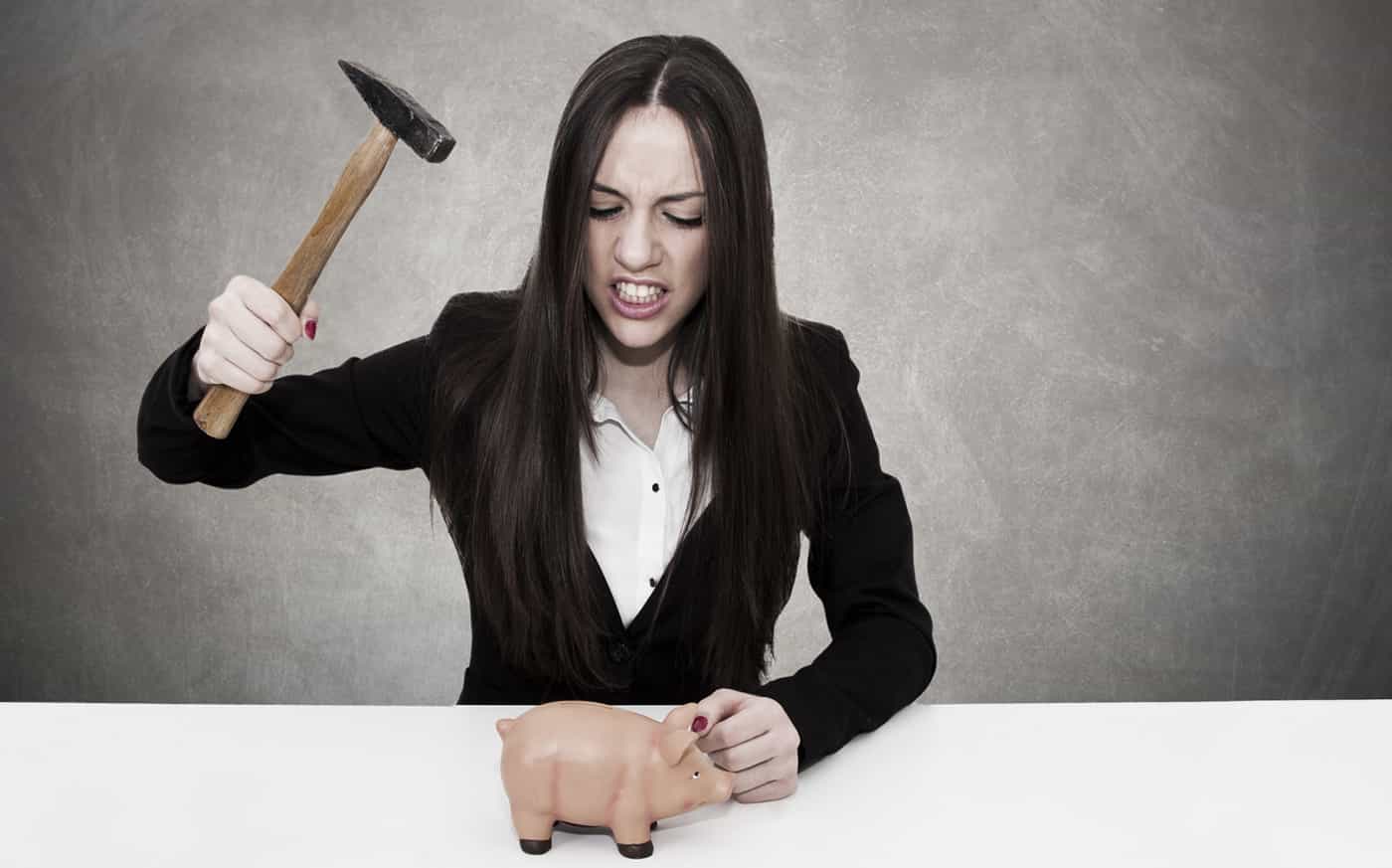 Often, small business owners believe that a marketing budget is a luxury they cannot afford. However, if you don't promote your business, how do you expect buyers to know about your products or services? Marketing funds are not just frustrating expenses that you want to avoid. They are a way to achieve your primary goal – prosperity. A well-planned budget will help your brand resonate with the target audience and successfully sell your products, so do not treat it like a four letter word.
Why your Budget Is Important?
Small business marketing can't exist without a budget proportional to your objectives. It would help if you understood that marketing money is not something you spend; it is instead a source to finance the long-term well-being of your company. In a nutshell, a healthy marketing budget is significant because it helps with:
Promoting strategic thinking. With a well-designed budget, you can see what things you spend money on and understand what the results should be. In other words, it is a precise plan that is supposed to deliver a set goal. The budget is also a way to distribute money and save when possible.
Trackable ROI
With a detailed budget in place, you can measure the cost and revenue of many digital marketing tactics, in particular:
Social media marketing
Pay per click advertising
Content marketing
Email marketing
SEO
Having performance data at your fingertips, you can see what marketing efforts bring the most result. If you have an understanding of what works the best for your business, you can allocate more funds into effective marketing avenues and cut expenses on unsuccessful tactics.
Get Ahead Of Your Competition
Marketing is not only about making your brand noticeable. It stimulates you to design your messages in a more relevant, recognizable, and appealing way than what your competitors deliver.
We go into business for many reasons but no matter what that reason is you still need to be able to make a living. A well thought out, and executed marketing plan will allow for just that.
Every Company Should Be Marketing and Branding Their Business
When it comes to promotion, every company, small or large, should allocate time, resources, and budget to increase brand recognition, reinforce online presence, conquer new markets, improve sales, and any other goals you might have. Even if you are a well-known brand in your niche, you can't just rest on your laurels and think that your customers will stay with you forever. In today's world, success is fleeting, so if you don't provide your company with the proper support, you might end up with nothing tomorrow.
If you are a small business company, your marketing allowance is probably not that big, and this is understandable. You don't have the luxury of a larger company to take risks. You have to be more financially savvy and stretch that dollar further to pay for other pressing matters such as rent for your business building or employee wages.
Trust me I get this Local Dudes Marketing is a small business too and we have many of the same concerns that you have. However, one concern that we don't have is understanding the value or marketing. Look if you don't promote your business how do expect to be found.
On the other hand, trying to market on a bazillion fronts probably won't bring you much success either. You need to find your sweet spot when it comes to marketing, and this is why Local Dudes Marketing was created to help with just that. We wont to help your small business succeed.
We will work with you and strategize to come up with a couple of marketing ideas that might work for your company. Then go over your budget to see how much you can allocate to promote your company and increase brand recognition. Marketing plans should always be fluid and so that way we can adapt to the market changes.
Open Business Dialogue
I know many businesses aren't very transparent on how your budget will be spent. They expect you to fork over your money and come back to you when the job is done with very little to no communication along the way. Here at Local Dudes Marketing, we believe in open dialogue and will keep you in the loop on any of the services you order from us.
If you hand us the keys to the car, we are more than capable of running with the project. However, from our experience, most small businesses want to have an understanding of precisely what they will be getting. Our goal is to ease your fears and provide you with detailed reporting on our marketing services.
Ways to Save Your Marketing Dollars
Let's make it clear – if you have a shoestring budget, you are going to have been a little more hands-on with your marketing efforts. Your efforts will allow you to reduce some cost. We are fine with working small budget, and you can choose to be as hands-on or off as you like. Just let us know, and we can come up with a proposal for you that fits your needs.
You Can Let The Professionals Run Your Digital Marketing Campaign
I know, paying another business for doing something you think you can do yourself sounds like sounds counter-intuitive. just answer this simple question: "Do you know what to do?" If you don't have a dedicated marketing department, there is a chance that your trial and error approach will end up causing more loss than benefits. If you are not sure how to market your business in the digital environment or don't have the staff for this purpose, hiring an outsource digital marketing company is the best solution.
You Should Value Your Time
Opportunity cost is everything and you can spend your time focusing on other aspects of your business while you let experts like us handle your marketing and help grow your business. View the ways you can boost your digital marketing efforts.
Embrace SEO
Search engine optimization won't bring you the desired result overnight. Instead, while your competitors spend their advertising dollars on short-term tactics, SEO will deliver the intended outcome in the long run. The good thing about SEO is that you can choose your own pace per your marketing allowance.
Add PPC Marketing To The Mix
Pay-per-click advertisement can be a short-term approach, and it's capable of bringing more people to your door in a heartbeat. Getting more eyes on your products will result in more sales. More sales mean more money to keep your business alive and kicking. When you think you can support interest around your brand without such an advertisement, you can lower your PPC allowance or switch to other forms of digital promotion whatsoever.
Make The Most Of Email Marketing
Email newsletters have been around for a couple of decades, but this strategy still works in 2019. It can lower the cost of marketing once you have built your mailing list. There are plenty of email providers that will enable you to manage your email marketing campaign as you please without significant investments.
Local Dudes Provides Economically Priced Marketing Solutions
Don't be ashamed or embarrassed about what your budget is. If you know what you can afford and what you can achieve with what you have, you are already one step ahead of your competitors. Local Dudes will help accomplish your goals even if you can't boast ample financial resources.
We cater to small businesses so working with smaller marketing budgets is nothing new to us. We don't spend thousands a month to market our own company. Instead, we know how to squeeze maximum efficiency out of available funds.
Before you jump into it, you need to make sure you can genuinely afford intense marketing blitz. You can test the waters by investing in prospective types of digital marketing on a small scale and after the campaign is over, assess their performance. We ask for at least three month period with Local Dudes to obtain the first results. If you are happy with the outcome, you can amplify your efforts to brand your company further and boost sales.
Our experts will work with your company to help you bring costs down. If you can produce high-quality and valuable content on your own, you will reduce marketing expenses. Here, at Local Dudes Marketing, we have a flexible approach to every client. Our goal is to provide tailored services and deliver more bang for the buck than other digital marketing agencies. Success on a shoestring budget is possible, and we will show you how to achieve it.