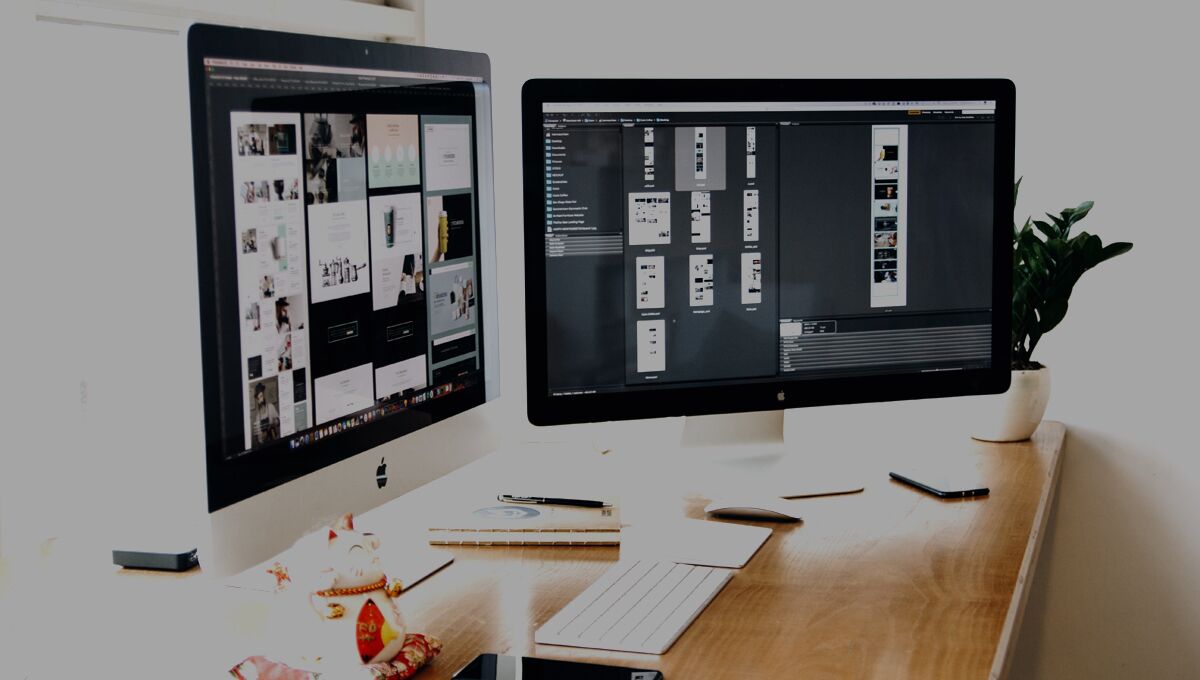 For your business to succeed, you need to bring in clients. The process of making a website user-friendly, visually appealing, and search engine optimized is part of the web design process. It is crucial to have a well-designed site because it creates a favorable first impression of your business, fosters trust, and helps boost conversions.
Create a Positive First Impressions
You know the old adage always put your best foot ford. Well, this holds true for your website design. Your website is often the first thing potential customers see, so why not make the effort to present your business in a professional manner? Your website should have a well thought out layout and navigation structure. This will make it easier for potential and current customers to navigate your website and find what they are looking for.
Building Trust
Trust is essential for any business. Most consumers will not buy from someone they do not trust or view as unprofessional. A well-designed website will have a well put together look and feel, and will be easy to use. This will help to build trust with customers and make them more likely to purchase from your business.
Increasing Your Business Conversions
Depending on your type of business, your website will either act as an online brochure or a storefront for your company. It is imperative to have a well-designed website that displays your company branding, message, product and or services in a professional manner. Your site should be optimized for search engines and have a clear call-to-action to help increase your ROI. after all, you are not going to hire a professional web designer unless it's helping you grow your business. So make sure you work with a designer that not only understands the design aspect but the marketing side as well.
How To Pick The Right Web Designer?
Choosing the right web design for your business is not always an easy task. The first step is doing your research to find designers that fit your needs and budget. If you are building an ecommerce store, then you want to hire someone that has experience in that field of web design. This will help ensure that the project stays on track and is able to be delivered on or around the timeframe they quoted you. Provided below are some tips to help drive you in the right direction of picking a web designer:
Have a Portfolio: Many web designers will have a portfolio of sites they have worked on. If you're looking for a small corporate site, most designers can handle that, but if you have a large site or looking to build an ecommerce store, then ask them if they have completed site design examples that fit your needs.
A Good Designer will Research Your Competitors: They will take a look at your competitors' websites to get an idea of what works and what doesn't. Now I am not saying they should copy your competitors' design. You will want something that is unique and makes your business standout, but researching the completion should help give the designer a base understanding of what your site design will need to compete with them.
Understand Your Audience: Many new businesses neglect to truly understand who their customers are. Without having a full understanding of who your clientele is, then it will be difficult for you to convey to the designer who they are designing for.
Pick the right platform: What I mean by this is there are many web builder platforms out there. You might have heard of some of them, such as WordPress, Wix or Squarespace. A good designer should be able to answer your questions and go regarding these platforms and explain the positive and negatives. Remember, most designers are partial to certain platforms, so make sure you are finding the right designer for the platform you want to build on.
Choose a Design Style: There are many design styles in the web design industry. One particular style that is popular now is minimalism and I am a fan of this style. For one, it allows for clean and uncluttered design but it also helps with the load speed of your website because you don't have tons of images or unwanted features designed into your site.
Test The Design: A good designer will thoroughly test to make sure everything is functioning properly and will ensure the design is mobile and desktop friendly. Good web designers will often offer free 30 days of maintenance service. Web designers are human and sometimes we miss things or make mistakes and by offering a 30-day free maintenance will help ensure you get the website you dreamed of.
Your Website is Essential To Your Business Success
Your website in an essential part of any successful business. It helps to create a positive first impression, build trust, and increase conversions. When choosing a website design for your business, it is important for you and the designer to understand your competitors, know your audience, choose a design style, and test your design. With the right web design, you can create an engaging and effective website that will help to grow your business. We hope you found the blog post useful. To learn more about Local Dude Marketing web design services, visit our page at https://www.localdudesmarketing.com/san-diego-web-design-firm/.