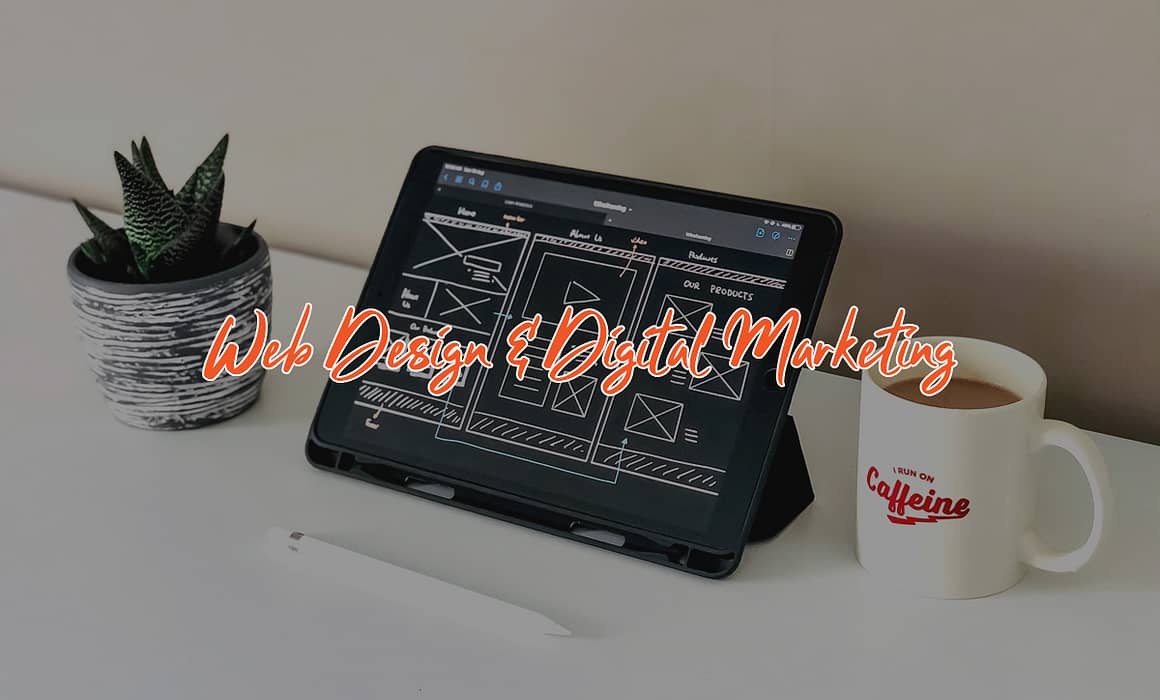 Discover the Vital Role that Web Design and Content Play in Your Digital Marketing Campaigns.
Hello, digital explorers! Welcome to another treasure trove of marketing insights. Today, we're cracking open the vault of success in digital marketing, and the golden combo we're talking about is Web Design and Content. These twin pillars form the foundation of your online presence. Let's dive into why they're indispensable for your digital marketing success.
First Impressions Last: The Power of Stellar Web Design
When you meet someone new, your first impression plays a colossal role in how the relationship unfolds. The same holds true for your website. It's often the first interaction potential customers have with your brand. Here's why an impressive web design is vital:
User Experience (UX) Is Key: Visitors should be able to navigate your website effortlessly. An intuitive design ensures that they find what they're looking for without breaking a sweat. A hassle-free experience is the first step in converting visitors into customers.
Visual Appeal Matters:
A clean, aesthetically pleasing 
web design
 captures attention. It speaks volumes about your brand's professionalism and attention to detail. A visually striking website is like a firm, confident handshake.
Mobile Responsiveness: In a world where smartphones are practically an extension of our selves, a mobile-responsive design isn't optional. If your website doesn't play well with mobile devices, you risk losing a significant chunk of your audience.
Content – The Heart and Soul of Your Online Presence
If web design is the attractive packaging, content is the prized possession inside. It's the voice of your brand, and it needs to resonate with your audience. Here's why content is a linchpin for digital marketing success:
Builds Trust and Authority: Informative, valuable content establishes your brand as an authority in your niche. It builds trust among your audience and positions you as the go-to source for information.
SEO – The Roadmap to Visibility: Search engines love fresh, relevant content. Search Engine Optimization (SEO) is crucial in ensuring that your website ranks higher in search results. Higher rankings mean more visibility and, ultimately, more conversions.
Engagement & Connection: Well-crafted content engages your audience. Whether it's a blog post, a video, or social media content, it's an opportunity to connect with your audience, understand their pain points, and offer solutions.
The Symbiosis – How Web Design and Content Feed Each Other
Navigation and Content Layout: An impeccable web design incorporates easy navigation which should be content-centric. Content should be structured in a way that it's easy to read and digest.
Aesthetics & Attention: Beautiful design elements will keep users on your site, but it's the content that will keep them engaged. Both are necessary to maintain the audience's attention.
Consistency in Branding: Consistent branding across website design and content creates a cohesive experience. The design should reflect your brand's character, and the content should echo this through tone and messaging.
Supercharging SEO and Digital Marketing efforts with Your Web Design and Content
Beyond engaging your audience, your website's design and content play a critical role in supercharging your SEO marketing and optimizing your Google Business Profile and PPC Ads. Here's how:
Site Structure and SEO: A well-structured website with a logical hierarchy not only improves user experience but also makes it easier for search engines to crawl your site. Using headings (H1, H2, etc.) and organizing content into categories helps search engines understand the structure and relevance of your content, positively impacting your SEO rankings.
Page Load Times: The design elements and media files on your site affect its loading speed. Search engines like Google favor sites that load quickly, especially on mobile devices. Optimize images, leverage browser caching, and consider a content distribution network (CDN) to improve load times.
Content Depth and Keyword Optimization: In-depth content that covers a topic thoroughly is likely to rank higher in search results. By researching and using keywords that your audience is searching for, and incorporating them into your content naturally, you'll be better positioned to climb the search rankings.
Mobile Optimization and Local SEO: As mentioned earlier, mobile responsiveness is essential. It's even more critical when it comes to Local SEO. Ensuring that your website is mobile-friendly and that your content targets local keywords can enhance your Google Business Profile, making you more visible in local searches.
Optimized Google Business Profile: By adding valuable content to your Google Business Profile, such as posts, offers, and events, you can engage users directly within search results. Ensure that your profile design is consistent with your website branding, and that the information is complete and updated, as this will influence your local SEO rankings.
Landing Pages and PPC Campaigns: Custom landing pages play a pivotal role in the success of your pay-per-click marketing. A well-designed landing page with relevant content will not only improve your Ad's Quality Score but also reduce your Cost Per Click (CPC). Ensure that the design is clean, and the content is concise, with a clear call-to-action (CTA).
The Symphony of Web Design, Content, and Marketing Success
When your web design, content, and SEO strategies play in harmony, the resulting symphony is an optimized online presence that search engines love and users can't get enough of. It's essential to recognize how these elements feed off each other and are interwoven into the fabric of digital marketing success. Focus on building a stellar website with invaluable content and watch as your SEO rankings soar, your Google Business Profile flourishes, and your PPC Ads become more effective. Your online crescendo awaits
Make it Count With Digital Marketing with Web Design & Content
Your website is the digital storefront of your brand. Make it count. A stellar web design makes sure visitors step through the door, while captivating content guides them through a journey that culminates in trust, loyalty, and conversions.
Invest in an exceptional web design and couple it with sterling content. This dynamic duo is your secret weapon