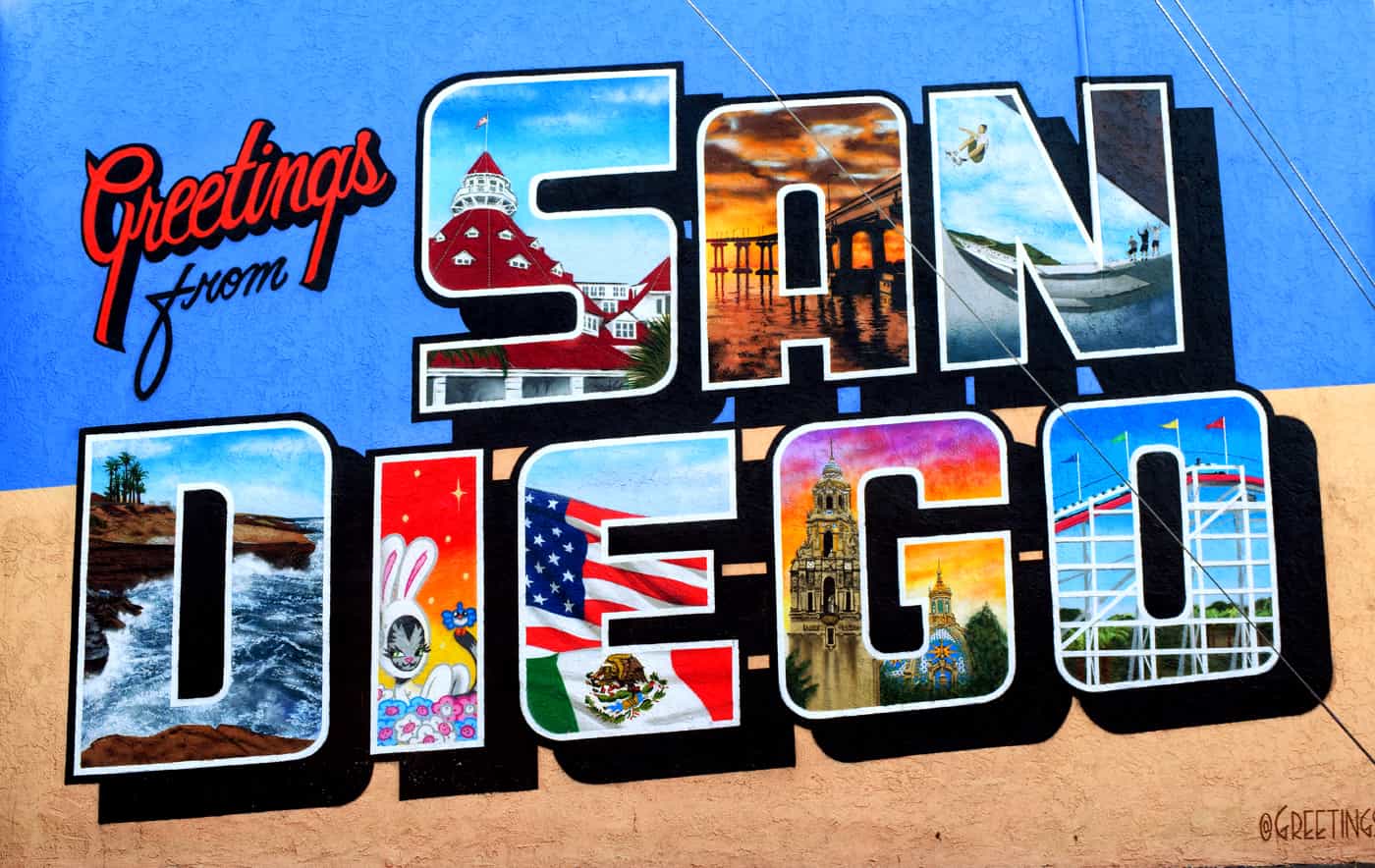 Why Local Dudes Marketing Chose San Diego
San Diego, a jewel in California's crown, is one of the best places to spend your vacation. Nice year-around weather, amazing nature and developed infrastructure draws in thousands of people wishing to settle down in this beautiful city. But did you know that San Diego is also a beneficial location for doing business? It has become a home for a large number of nationwide corporations and startups alike. Local Dudes, your small business marketing company, is also headquartered here. If you are still in doubt about where to base your business, we have many convincing arguments for choosing San Diego. And while you are here, let us help your company thrive.
Why San Diego?
The people that are a part of Local Dudes are either native San Diegans or transplants that have been living here for a long time. We love our hometown for its laid back attitude, sunny weather, and miles of scenic beaches. However, there is so much more to this city that has helped it become one of the fastest growing business hubs in the country.
San Diego is the 8th largest city in the United States with a population of over 1.3 million people. The County region accommodates even more residents and with 3.3 million, it is currently the second highest populated county in California.
If your business could attract a fraction of potential clients living in the city of San Diego and its vicinity, you'd make it big. Local Dudes are here to aid you to accomplish this goal. Our services tailored to small enterprises will ensure your success no matter what industry you operate in. We understand the challenges you, as a small businesses owner, may encounter. That's why we strive to work in close cooperation with you to develop the right strategy within the available budget.
Benefits From San Diego's Local Economy
San Diego is no doubt a paradise-like travel destination but it has been steadily reinforcing its entrepreneurial potential in recent years. The latest stats show that its economy is booming making it a desirable location for businesses of all scales and industries:
San Diego area unemployment rate has reached 3.2% in 2018 and decreasing. It is stable below the national rate;
Median home prices show continuous growth since 2015. Currently, residential real estate in San Diego is the second most expensive in California and the country on the whole. The commercial real estate's trends mirror that of residential ones.
With a total worth of $907 million, San Diego is the sixth biggest US city on the attracted venture capital.
Having more than 1000 registered startups, San Diego is the fourth US megalopolis in terms of startup activity.
The city continues to hold strong positions in leisure, tourism, and hospitality industries but they gradually give way to the prestigious high tech sectors. Today, San Diego is a recognized center of biotechnology, computer software, healthcare, and scientific industries. The biggest contributors to the local economy are the following sectors:
Technology
Tourism
Hospitality
Healthcare
Military
Biotechnology
Microbreweries
San Diego is a favorable ground for businesses growth. The stats prove that 85% of small companies operating here experience boost in terms of financial performance. So, if you are looking for a place to launch or relocate your business, welcome to Americas finest city.
Marketing Is The Answer
San Diego may seem to be a paradise on earth but is not without its flaws when it comes to running a business. The major barriers to entering the local markets are the high cost of office or commercial space, gas, electricity, employee wages, and taxes. However, if you choose the right approach, the benefits of operating from this stunning city significantly outweigh the negatives.
The first thing you should think about when developing your business strategy is marketing. It is vital for any company to promote its services and products but small enterprises will benefit from it the most since they don't yet have a well-known name to draw people in. With proper marketing efforts though, you can raise brand awareness and lead more customers to your door.
If you are seeking a solution to improve brand recognition and boost sales, Local Dudes Marketing is a go-to place. We are a small business keen on helping other small businesses gain a roaring success. We understand what it's like to have a shoestring budget and also have the fear of selecting the wrong company to outsource work to. But don't worry, we've been working in digital marketing for more than 15 years and we really know our stuff.
Why You Should Hire Local Dudes Marketing
Not only is Local Dudes company founded in San Diego but all of the employees live here as well. This means that we have a deep understanding of the market as well as the community's needs and wants. Whenever you require assistance to get ahead in business, we are always here to lend a helping hand.
Local Dudes provide a comprehensive package of digital marketing services ranging through website design, SEO, Pay-per-Click advertising, email campaigns, social media marketing, and much more. Not only are our services small business-focused, but are performed by a specialist in the field and are very reasonably priced.
Local Dudes are at your disposal if you endeavor to gain ground in San Diego County, Southern California, and beyond. We are always ready to answer all your questions or go over any concerns you might have about our services. Just give us a call or send an email through our contact form and we'll provide you with a free no obligation quote. Let us be your reliable marketing partner and help you get up ahead of the stream!