San Diego PPC Management Company
Generate traffic, leads and sales through our
managed pay per click  marketing campaign services
Pay Per Click Management Services
Get Qualified Leads Quickly Through Our PPC Marketing  
Increase brand exposure, build trust, and generate new clients instantly with a well-designed PPC campaign.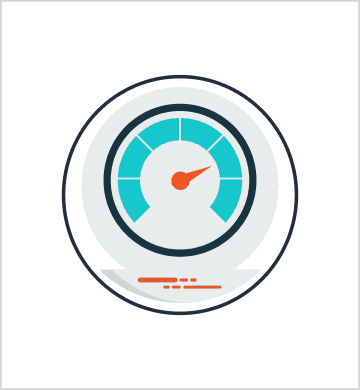 Entering new markets has never been easier. PPC provides faster results than any other types of digital marketing.
Reach the right people and target your marketing budget on your key audience. Getting leads has never been simpler.
Bolster valuable traffic to your website and send people directly to pages you want to promote. More visitors ensure more purchases.
YOUR LOCAL PPC MANAGEMENT COMPANY
Set your monthly pay per click budget and let us handle the rest
Local Dudes Your San Diego PPC Management Company
It might be safe to assume that on a par with millions of other small businesses you are looking for cost-effective ways to promote your products and services. Have you heard of pay per click marketing before? If not, you are about to learn what it is all about. Let Local Dudes, your San Diego PPC management company, guide you through this journey.
What is Pay Per Click Advertising?
Pay per click (PPC) is a type of bid-based Internet advertising. Pay-per-click, also known as cost per click, is an online advertising model used to direct traffic to websites, in which an advertiser pays a publisher a predetermined bid amount when the ad is clicked.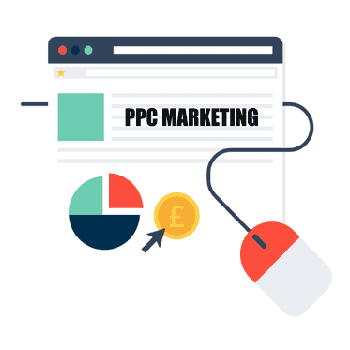 PPC Marketing Terms You Should Know
Before we get into the meat and potatoes, it's best that you have an understanding of the essential terms used within the PPC advertising industry. Not only will they help if you decide to do the work by yourself but also give you a better understanding of what to look for when hiring an agency like Local Dudes. With these indicators, you'll be able to determine the overall health of your pay-per-click marketing campaign.
Clicks: as you might have guessed, clicks are registered when a person clicks on your ad.
Impressions: the number of times viewers have seen your ads.
Click through Rate (CTR) shows the ratio between the number of clicks on your ad to the number of ad impressions, in percent.
Conversion: this metric measures the share of successful clicks, that is, the relation between the number of sales and the number of clicks on your ad.
Cost-Per-Click: this is how much you pay each time someone clicks on your ads.
Cost Per Thousand Impressions (CPM): this rate shows how much you pay a publisher to display your ad one thousand times on its platform.
Return On Investment (ROI): This indicator measures how successful your campaign was. ROI is calculated as a ratio of value you gained via a PPC campaign (your profit minus expenditure) to the costs you invested.
There are many other keywords within this industry but let's keep it simple. These terms are universal throughout all the PPC marketing platforms, and they provide enough data to benchmark your campaigns.
How Can Pay Per Click Benefit Your Small Business?
PPC is a handy tool for businesses that want to attract quality traffic to their website quickly. While traditional forms of advertising are marketed to broader audiences, pay per click PPC advertising can be customized to target a specific demographic, and you can easily track your marketing efforts.
Here Are Three Reasons Why Pay Per Click Marketing Works Well For Small Businesses
Quick entry into the market with limited barriers
Can target specific audiences and demographics
Set a budget that you can afford and pay when clicked
Pay Per Click Marketing Advantages
PPC marketing has relatively low barriers to entry. Many businesses can enter this form of marketing with ease. The only negative is the cost per click can become high on popular terms. 
The major companies that offer pay per click advertising have collected data information on their users.  You can use this data to your advantage and market explicitly to geographic areas such as our lovely City of San Diego or target specific demographics. 
As mentioned earlier PPC is a bid based marketing system that you set the budget. You choose specific keywords and allocate a specified amount for each click. In theory, the highest bidder will be listed first in the listings. 
Advertisement Types Found In PPC Marketing
The most common ad types of pay per click advertising are text, graphic banners, and videos. Text banner ads are the most basic types used when placing ads on search engines. Despite a simple look (it features only a headline and brief description), text ads are among the most popular designs since they blend well with the organic search results.
A more advanced type is graphic banner ads comprising an image and text that will take you to an advertiser's website when clicked. You can see banner images on partner sites and social media. When placed on Instagram, Facebook, and other platforms, they tend to relate users' post or content to look more natural.
Video or Animated Ads, although more complicated and costly, are highly effective because of their attention-grabbing feature. Advertisers publish them on social media, video hosting platforms including YouTube, and partner sites.
How Are These Pay Per Click Marketing Ads Deployed?
Search engines such as Google or Bing allow placing text ads. They feature a header, a link to your landing page, and a brief product description. Such ads are designed to look the same as organic results to help blend in and make it harder for viewers to determine paid ads from organic ones.
Social media (Facebook, LinkedIn, Twitter, Instagram, etc.) is another platform to incorporate your PPC advertising. When opting for this source, you can benefit from video or banner advertising to promote your website. Many people tend to visit their social media multiple times a day, and it is an excellent opportunity for you to expose your brand. If you are not sure what platform to choose, talk to our experts, and together we'll find a solution that best fits your business.
One of the best features of PPC in search engines and social media is that you can precisely customize settings of the target audience. Such demographic parameters as gender, age, location, interests, education, etc. can be under your control.
If you'd like to go with PPC on partner sites, you can choose among graphic banners, animated or video ads to publish. Typically, they placed on relevant web pages.  Most of the advertisements are placed on banner rotation, and this explains why you see different ads each time you visit the page. 
Local Dudes Marketing San Diego PPC Management Example
For example, we created Local Dudes with an emphasis on helping small local companies within San Diego County to market and boost business growth. At this time, it doesn't make sense to brand our company on the national level. Therefore, our focus is on targeting small businesses within our geographic region.
In order for us to have a successful marketing campaign we would setup our keywords and the geographic area to focus on San Diego PPC management. This would give us the best chance at succeeding in our local market area. 
High Trafficked Sites
You should be picky when deciding where to publish your ad. The rule of thumb is to choose among websites with high traffic. Their benefits are that they offer a significant online presence. These sites might be worthwhile especially if they embrace the same niche as your business. Contact them and and ask for their advertising media kit. This kit should provide pricing and the types of ads they allow. 
Retargeted PPC Ads 
To make your PPC strategy even more beneficial, it makes sense to combine it with re-targeting. This technique means showing your ads to users who have already visited your website. How does it work? Let's say somebody browsed through your site but left without buying anything. At this point, you know that this person has an interest in your product or service. Thanks to re-targeting, search engines or other platforms will display your ad encouraging a user to make a purchase.
Costs Involved In Ad Creation 
Most pay per click marketing companies include the cost text ads into their campaign management services. Graphics banners and video ads usually have an additional cost since it takes more time to produce and requires specialized help such as graphic designer and video production staff. 
Creating Ads can be expensive and time-consuming so using software such Wordstream can help you optimize your ads and landing pages. You want to use your best converting ads and this software helps you achieve that. Not only does help reduce cost per a click but will help with the quality of your PPC ads to convert better. 
PPC and Landing Page Design
When it comes to landing pages, you have a couple of options. You can go the template route, which means you take a pre-designed and coded page and replace dummy images with text to fit your needs. The alternative is a custom page built from scratch specifically designed for your business. If you opt for this solution, you can present viewers a unique and engaging design. That said, if you're not a knowledgeable web coder, it's best to entrust this job to experts.
Local Dudes Landing Page Design Cost
Lucky, you have Local Dudes to get your custom landing page or template design done. We can create fresh-looking and striking pages highly relevant to your pay per click marketing campaign. 
If you require a fast and cost-reducing approach, go for a pre-built template. If you are not sure what's best for your business, give us a call, and we'll help you make the right decision. Our experts will discuss with you the overall objective of your marketing campaign as well as the budget to determine the best fit.
The Value Of PPC Keyword Research 
Pay-per-click marketing has similar features with search engine optimization both depend on keyword research to succeed. You need to carefully choose relevant words that provide increased traffic while not breaking the bank. The more popular a keyword, the more competition you'll face. As a result, popular search queries feature high bid amounts.
Long Tail Keywords In PPC
If your budget permits, the best solution is to utilize high-competition keywords. However, if you are tight on money, we can do extensive research to find queries that bring qualified traffic at a lower bid price. This approach is known as long tail keyword research. Primarily, we are looking for what is called the low hanging fruit. These might not provide as much traffic as popular options, but at the same time, it is more specific and can boost click-through rate and conversion.
These keywords are for setting up your account and determining queries you want to bid money. Along with that, you need to include them in any landing page you design or purchase. With keywords added, you can increase conversion and make your pages highly relevant.
The Importance Of Testing
Now that you have a clearer idea about pay per click marketing let's give you a pop quiz to see how much attention you have been paying. We've made you sweat enough throughout the post so don't worry, there is no actual exam. We just wanted to discuss the importance of testing in PPC advertising.
Many small businesses fail to see the significance in PPC testing or don't want to allocate the time and resources to figure out what approach works best on potential clientele. However, this might be one of the reasons your marketing is failing (you might want to link it). When you know which campaigns succeed and which fall short, you can implement best practices and avoid mistakes. With testing in place, you can adjust your approach and find better ways to reach their audience.
What Should I Be Testing In My Cost Per Click Campaign?
If you wonder what you should be testing when running a cost per click promotional campaign, the answer is everything. A PPC ad includes various elements, and you can experiment with all of them. You can test the waters with different ad types, headlines, the text used in the ads, graphics vs. non-graphic, segments within the audience, keywords targeted, bid amount, landing page, and much more.
As stated in my favorite cartoon growing up GI Joe "Knowing is half the battle." When it comes to PPC, this quote is right on the nose. Once you have an understanding of what's working, you can produce better results that, eventually, will end up with better leads and sales.
All Inclusive Cost Per Click Campaign Management Services
Now that we have probably bored you to death with the technical speak of what cost per click marketing is let us explain how our all-inclusive marketing and campaign management services work. 
We manage your campaigns right through your account with AdWords, Bing, Facebook, and other networks. Therefore, before we start, you need to register with a preferred platform. You will have full control over your campaigns, reports, and advertising budgets. While you remain in charge of your account, we'll help you set-up, streamline, and fine-tune your campaigns to achieve the result you envision.
What Local Dudes Can Do For You Within PPC Marketing:
Analyze your current campaign and suggest ways to improve it;
Set-Up your PPC account on the agreed upon platform such as Google, Bing, Facebook, etc. We'll help you run ads on multiple platforms if you require;
Determine the most efficient type of ads;
Look over your website to see if a landing page is the best option for this campaign;
Do extensive keyword research to determine the best keywords to target. 
Write custom SEO-optimized content for your landing page, add images either provided by you or stock ones and set-up analytics for tracking;
Create text, banner or video ads;
Manage your account and provide reports showing campaign status.
What We Charge To Manage Your Campaign?
You can start your PPC campaign through Local Dudes for as low as $300 per month. We have found this is a good starting point for most small business companies to see initial growth. If there is more money in your pocket, we'll be delighted to help you spend it on an extensive marketing blitz. PPC advertisement is very flexible allowing you to adjust your budget at any time. 
Please keep in mind niche topics with a high cost per click might need to adjust their budget up accordingly. Don't worry, our experts will help walk you through this process and will look to save costs when possible. 
Local Dudes Marketing offers affordable rates to manage your accounts on whichever network you point out. However, we charge slightly differently than our competitors within this industry. Most digital agencies will charge a percentage off of the allocated amount of your budget. The service fee is often around 20% of your PPC advertisement allowance.
Here, at Local Dudes, we feel that such rates don't help small businesses manage their expenditure. These variable expenses grow as you increase your advertising budget, but we are sure you'd like to keep the cost low.
We offer a flat rate to launch and maintain your pay per click campaigns. Our setup and management fee is $95 per month. This price includes up to 50 keywords analyses and five text ads per campaign. If you require banner, animated or video ads, we can design them at an additional cost. Need a landing page? You can count on us to create highly effective landing pages starting from $125.
This San Diego PPC Agency Cares About Your Bottom Line
Being a small business is a tough task because most companies don't have huge marketing budgets. One way to save money with Local Dudes is to prepay for monthly pay per click services. We offer discounts for three months, six months and yearly commitment. Contact us to get more information on discounts and services. As any respectable PPC agency would, we care about you and want to make sure you feel comfortable on any purchase you make with us. If you have any questions, please don't hesitate to ask. 
Why Pick Us As Your PPC Management Company?
Local Dudes is San Diego digital marketing agency. We hope you appreciate the content provided above and are now familiar on  how to run an effective pay per click marketing campaign. 
Now let's get serious. We put all this information to show that we know our stuff. We are not some mediocre company throwing up pages and hoping to catch a few clients. That's not how we roll. Our goal is to build a long-term relationship with all of our clients. 
Some marketing agencies like boasting that they are the best PPC management company in San Diego, but that's not how we do business. We prefer to let our work do the talking. 
We promise to is always to provide you with the highest quality service, and we genuinely mean it. No matter how big or small your budget is, we'll go the extra mile to spend your money wisely. Give us a chance to show you what we can do for your company.
Click the button to learn more about Local Dudes San Diego PPC management services (PS. You don't need to pay for this click).